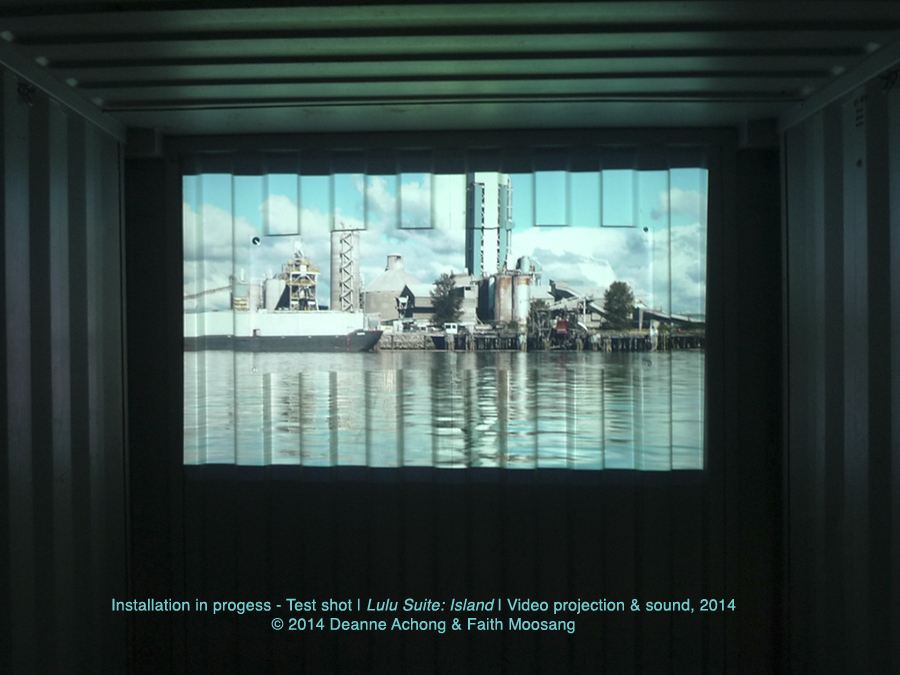 Deanne Achong and Faith Moosang will present Lulu Suite: Island – a video and sound installation inside a shipping container, at the Your Kontinent Film & Media Festival in Richmond, July 18 – 26th, 1pm – 10pm. The event venue is Richmond Minoru plaza. (7700 Minoru Gate Richmond BC V6Y 1R9)
http://ykfestival.ca/event/outside-the-box-lulu-suite/
Opening Ceremony on July 17, 7:30 – 8:30pm.
Lulu Suite: Island (video projection and sound, 5min 37sec,  2014)
Deanne Achong and Faith Moosang took a boat trip around Lulu Island, RIchmond and filmed the island from the Fraser River. The sound track uses a blend of an 1888 wax cylinder recording of Handel's Israel in Egypt and a 1934 version conducted by Sir Thomas Beecham.
Lulu Suite is a public art commission for the City of Richmond.